I dunno what my title is about since it has nothing to do with this entry.
This past week, I've actually gotten some good knitting done! The pain in my thumb is to the point where it's extremely mild and only if you actually press it in a certain area. No biggy! It's still a little swollen, but that'll go away with time. So, on to the RFOs!
Leane
Grumpasaurus
A Little Something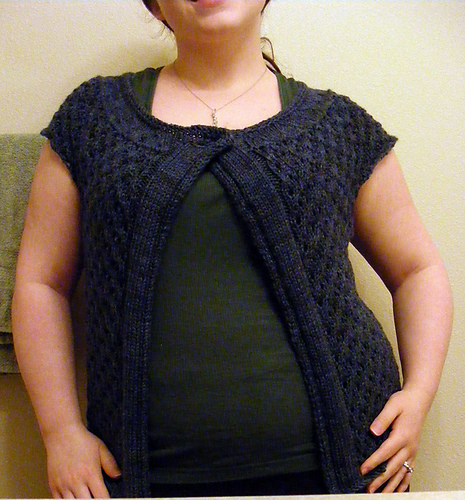 I'm hoping to get better pictures of this last one soon. I've since attached the button I got for it (had to find it first). I love! I also did a pair of convertible gloves for Brit, but apparently I made one part too short so I'm not gonna take pics until I get that fixed.
At the moment, I'm working on two pairs of socks. One pair is for me, one pair is for Brit. I've been working on Brit's since, oh, NOVEMBER. I decided I should probably crack down on them since they're only gonna be ankle socks! I'm over halfway done. Why haven't I thought of this sooner?
Something I forgot to mention before; I listed some more yarn in
my shop
. Today or tomorrow I'm going to dye up a few more skeins to list. Also in progress is some yummy blue handspun.